We are all familiar with the myth that their owners are becoming more and more like their pets. But what about pets that carry their owner's aura? We dedicate certain periods of our lives to our pets, in a sense, we present a part of our personality and character of those years. Sometimes our shadow, sometimes our reflection, our comrade and our best friends…. The time spent together, the deep bond established, and most importantly, a living being that you are constantly in each other's energy field! When we examine this relationship between the owners and their pets, our conclusion is that it fully confirms the concept of "spirit animal". Observing people who extract the wild essence from their pets with sophisticated attitudes passed from owner to pet; reveals the different layers of this relationship. While walking together in the flow of life, this bond established between animals and humans should be the best example of the harmony of two living things!
Check Out Sushi & Mine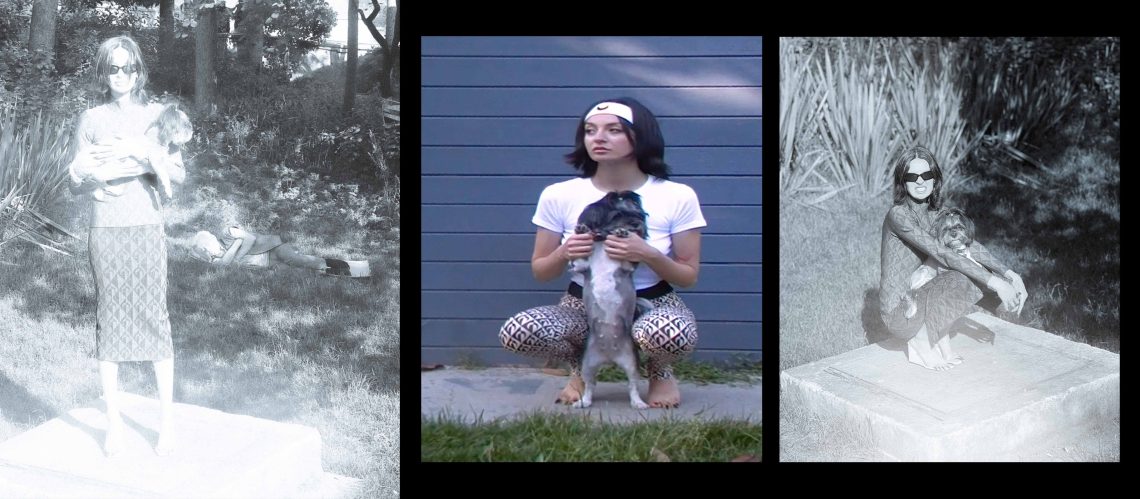 Mine wears full look from Marine Serre- Shopi Go. Her shoes are from Zara.
Check Out Mia & Erkan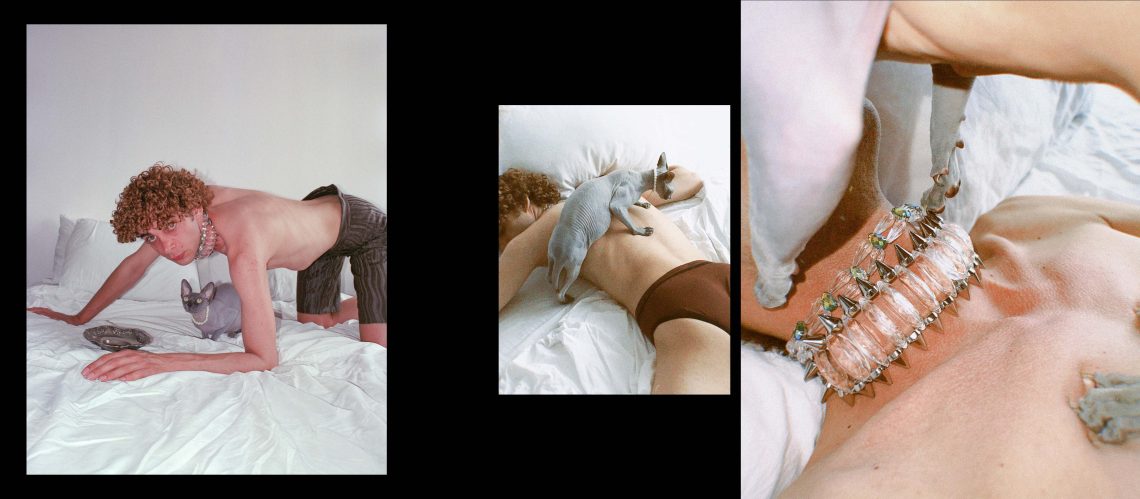 Erkan wears a blouse from H&M, shorts from Adil Ata Erten, boxer by Intimissimi, necklace by STUDIO/NO'ID and head piece from Backstage Accesory. His shoes are from Nike.
Check Out Kly & Tugay
Tugay wears a t-shirt and pants from Les Benjamins, necklace by STUDIO/NO'ID, belt from editors archive. His shoes are from Nike and Balenciaga.
Check Out Ragnar & Vegas & Alp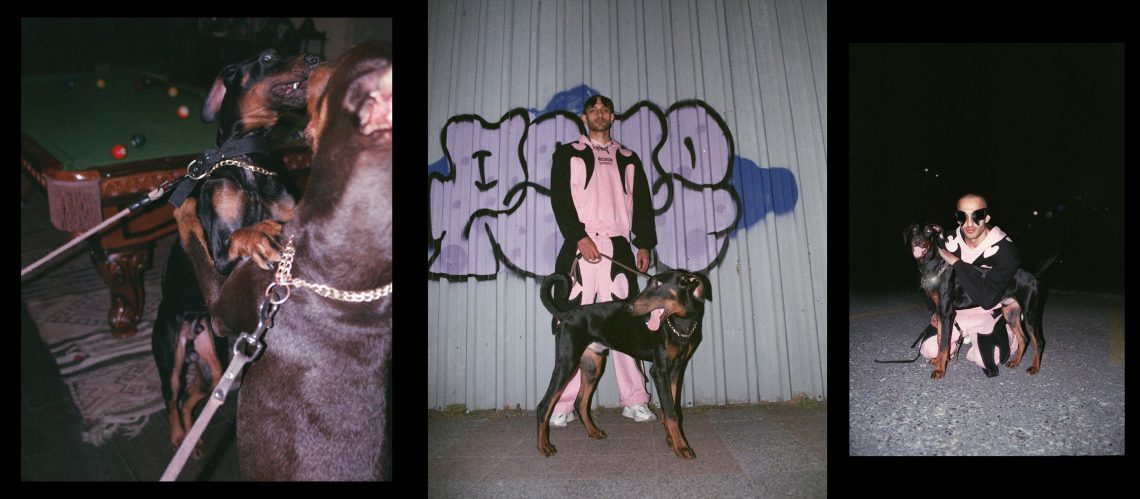 Alp wears a sweatshirt, pants, necklace and sunglasses from Berfin Özgür. His shoes are from Nike and Zara.
Check Out Cedric & Merve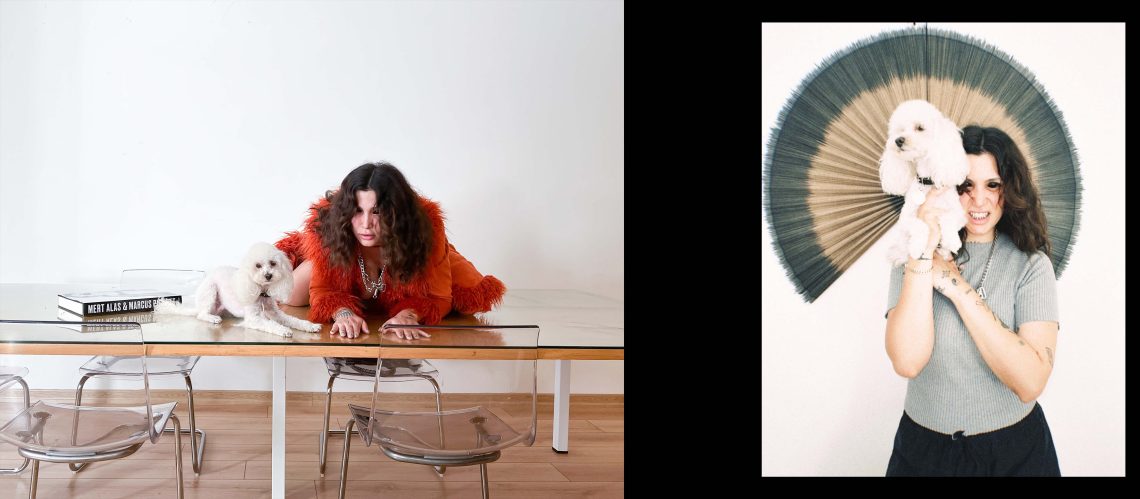 Merve wears a jacket by Urban Outfitters, necklace and leg warmerf from the editors archive. Her shoes are from Miu Miu.
Check Out Luna & Stella & Tayfun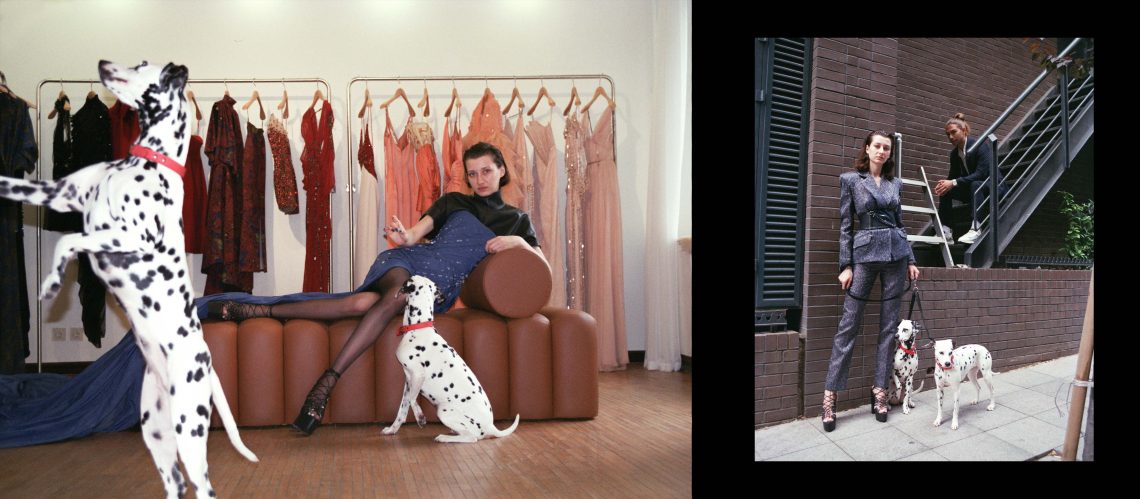 Tayfun wears a suit from Pierre Cardin, his shirt is from COS. His shoes are from Adidas. Gece wears a dress by Tayfun Kaba.
Creative Direction by Duygu Bengi
Photography by Ecem Tungaz
Video by Can Cofus
Styling by Murat Kıvık
Text by Dilan Günaçtı