Sahiplerinin giderek evcil hayvanlarına benzediği mitine hepimiz aşinayızdır. Peki ya sahiplerinin aurasını taşıyan evcil hayvanlara ne demeli? Hayatlarımızın belli dönemlerini adıyoruz evcil hayvanlarımıza, bir anlamda o yıllardaki kişiliğimizden, karakterimizden bir parça sunuyoruz. Bazen gölgemiz, bazen yansımamız, yoldaşımız veya en yakın arkadaşımız…. Beraber geçirilen zaman, kurulan derin bağ ve en önemlisi sürekli birbirinin enerji alanında bulunduğun bir canlı! Sahipleri ile evcil hayvanlarının arasındaki bu ilişkiyi incelediğimizde bizim de vardığımız sonuç tam olarak "spirit animal" deyimini doğrulayan nitelikte. Sahibinden evcil hayvanına geçen sofistike tavırlar ile evcil hayvanlarının içindeki vahşi özü çıkardığı insanları gözlemlemek; bu ilişkinin farkı katmanlarını gözler önüne seriyor. Hayatın akışında beraber ilerlerken hayvanlar ve insanlar arasında kurulan bu bağ iki canlının birbirine uyumlanmasının en güzel örneği olmalı!
Check Out Sushi & Mine 
Mine wears full look from Marine Serre – Shopi Go. Her shoes are from Zara.
Check Out Mia & Erkan
Erkan wears shorts from Adil Ata Erten, boxer by Intimissimi, necklace by STUDIO/NO'ID and head piece from Backstage Accessory. His shoes are from Nike.
Check Out Kly & Tugay
Tugay wears a t-shirt and pants from Les Benjamins, necklace by STUDIO/NO'ID, belt from editors archive. His shoes are from Nike and Balenciaga.
Check Out Ragnar & Vegas & Alp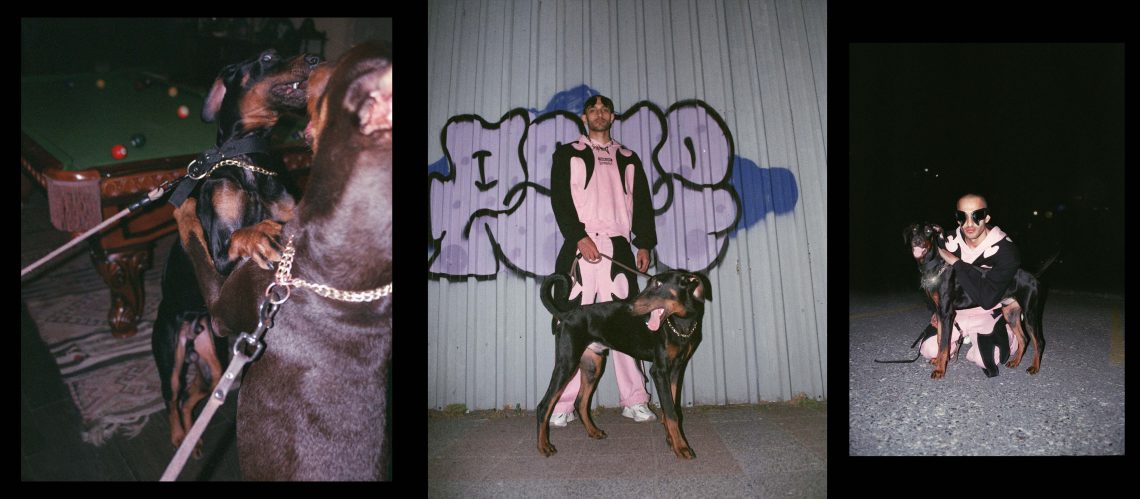 Alp wears a sweatshirt, pants, necklace and sunglasses from Berfin Özgür. His shoes are from Nike and Zara.
Check Out Cedric & Merve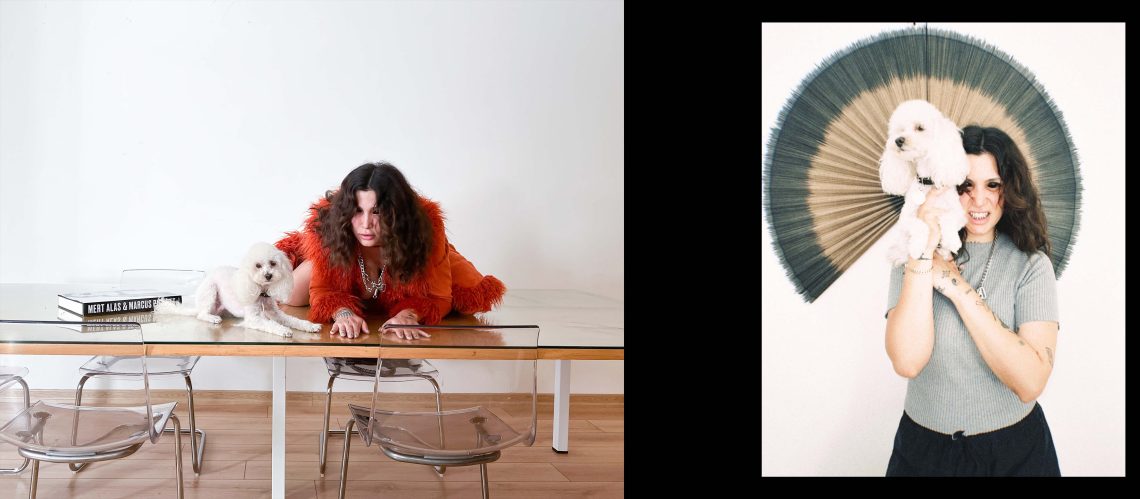 Merve wears a jacket by Urban Outfitters, necklace and leg warmer from the editors archive. Her shoes are from Miu Miu.
Check Out Luna & Stella & Tayfun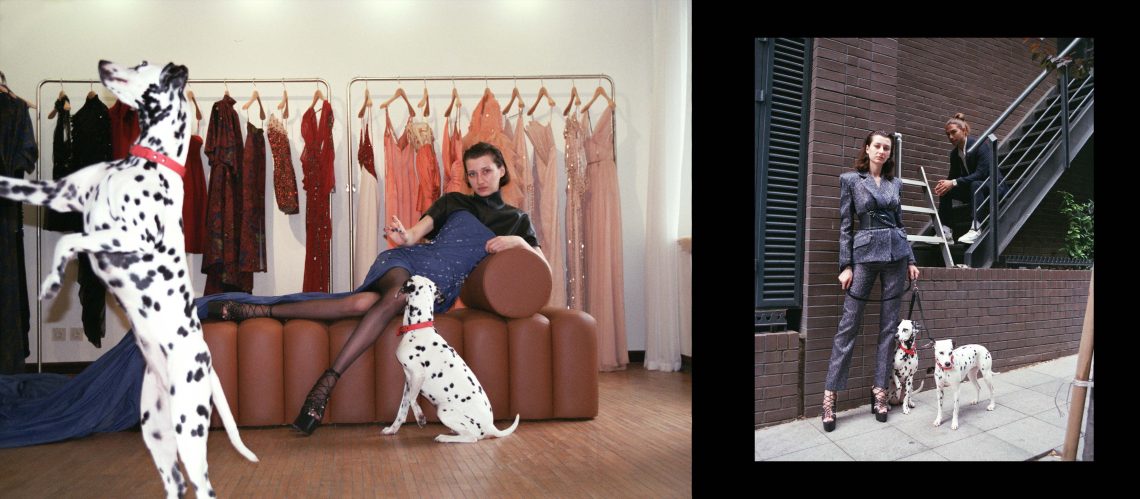 Tayfun wears a suit from Pierre Cardin, his shirt is from COS. His shoes are from Adidas. Gece wears a dress by Tayfun Kaba
.
Creative Direction by Duygu Bengi
Photography by Ecem Tungaz
Video by Can Cofus
Styling by Murat Kıvık 
Text by Dilan Günaçtı