They say it's hard to be in love with an artist. But what about when two artists fall in love? An incident of passion, desire and creativity. Let us help you visualize this with real-life examples.
Marina Abramovic & Ulay

Two prominent names of the performing arts scene met in 1975 and managed to fit in many performances throughout the duration of their relationship. Their biggest dream was to create a work at the Great Wall of China. Though the necessary permission was granted many years later, it's hard to be this positive about their relationship. Broken up in 1989, the couple suddenly ended their artistic collaboration (based on the news that Ulay expected a child from another woman). Walking towards each other from both ends of the Wall, the couple met in the middle, hugged one another for the last time and separated to never see each other again. Until 2010! Abromovic contributed to her retrospective exhibition at MOMA with a performance titled "The Artist is Present," and invited everyone to sit across her for 1 minute to share the silence. However, no words can describe the scene when Ulay, her ex-love she hadn't seen in years, sat in the opposite chair.
Patti Smith & Robert Mapplethorpe
Having fallen in the love with the idea of love between two artists when her mother gave her the book "The Fabulous Life of Diego Rivera" on her 16th birthday, Smith dreamed about creatively feeding the artist she'd be with.
Smith left her family home upon an unplanned pregnancy, gave birth and moved to New York. She met Robert Mapplethorpe in the bookstore she was working at, and then began a relationship I which they'd share art, passion, love and friendship. Their imagination became the strongest connection they had. In years, Smith would become a rock star while Mapplethorpe a famous photographer. However, their relationship ended when Robert realized that he had a different sexual orientation but their souls were never separated. The legendary couple's love and take on art are a bit more revealed in Smith's book "Just Kids." If you still have questions about what we mean when we say growing up and creating together, then we suggest you add this book to your to-read list.
Madonna & Jean-Michel Basquiat

Long before Madonna became the Queen of Pop, she was Basquiat's queen. Though it lasted only a year, their relationship was quite sensational and passionate. The relationship ended with a powerful confrontation when Basquiat's then-lover Suzanne Mallouk learned about them. Upon breaking up, Basquiat asked Madonna to return every painting he gave to her and painted them all black. All that's left of this love was Basquiat's painting titled "Catfight." The most striking aspect of the painting was Madonna's name, crossed out.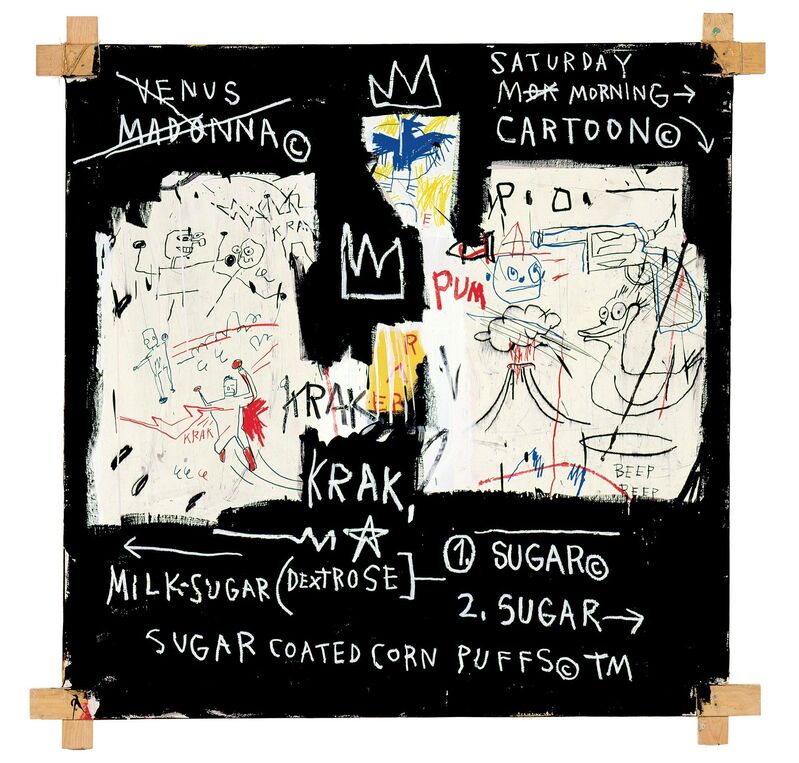 Frida Kahlo & Diego Rivera

It didn't take long for teacher and student to become lovers. Their passion for painting would lead them to a romantic relationship that would become a legend. Though the couple (married in 1929) ended their relationship after 10 years due to Rivera's relationship with Kahlo's sister, the passionate love was rekindled after a year, continuing until Frida Kahlo's death in 1954. Their relationship witnessed how Kahlo, fed by Rivera, regarded as the greatest painter in Mexico, turned into a wonderful artist. Kahlo, the finest example of living despite the pain, and Rivera, the Casanova of the art world, sharpened their rebellious souls together. With what she learned from Rivera, who was regarded as a Mexican Michelangelo, Kahlo found another way to cope with her pain. On the artist, most of whose works are auto portraits, Picasso said: "We cannot draw faces like her."
The couple's passion was immortalized in their love letters which would become legends themselves. In one letter, Kahlo talks about the passion she feels for Rivera: "There have been two great accidents in my life. One was the trolley, and the other was Diego."
Gilbert Proesch & George Passmore

The couple met at halls of Central Saint Martins in 1967 and have been together ever since. They create works that focus on religion, sexuality and identity. Having crowned their 40-odd-year relationship with marriage in 2008, the couple has remained quiet compared to sensational loves of the artistic world.