The iconic Addams family makes its appearance on Netflix on 23 November with the new series 'Wednesday'. With excitement being generated at Netflix's 24 September Tudum: A Global Fan Event, it was revealed that Jenny Ortega plays Wednesday Addams. 
In the series, the result of producer Tim Burton's imaginative prowess, Wednesday Addams undertakes a detective story full of supernatural mysteries. Taking place while attending Nevermore Academy, Wednesday Addams tries to master her emerging psychic powers to solve a 25-year mystery and thwart a murder spree. Sure to have audiences captivated, the series will blend tense moments with Wednesday's struggle to find her way through new and chaotic relationships at Nevermore Academy. 
Be sure to look out for other notable names in the cast list, including Catherine Zeta-Jones playing Morticia Addams and Luis Guzmán playing Gomez Addams.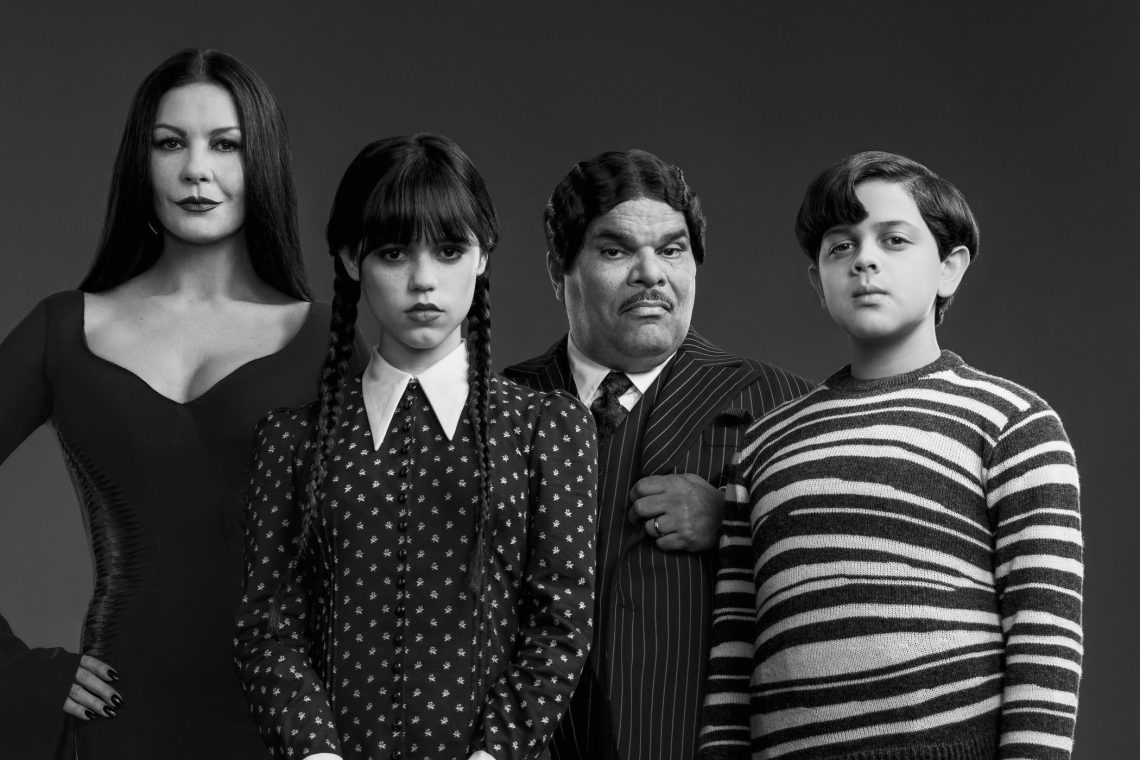 Netflix's series on the Addams family continues a long line of cultural production from the iconic family of characters. Since appearing without a name in Charles Addams' original New Yorker cartoons, Wednesday has evolved throughout the years, from the original 1964 Addams family sitcom to numerous spin offs and recreations and now to a series of her own. From Lisa Loring portraying Wednesday in 1964 to Jenny Ortega today, Wednesday has had a lifetime of airtime, all while keeping the same persona from Addams' original cartoons. 
Now being reinterpreted by the iconic Tim Burton, the Addams family will once again reach the spotlight in Netflix's new series. The series is the first foray into television for Burton, whose horror-inspired aesthetic eye will surely be a perfect fit for the classic Addams family. With this being the first remake of the Addams family that focuses specifically on Wednesday, Tim Burton is sure to breathe new life into characters that have appeared in every form of entertainment media, from animation to cartoons to Broadway.