As one of the prominent movies of Filmekimi, and the one we put on our watch list with some extra interest for having the same producers with The Worst Person in the World – which had some strong repercussions lately – Sick of Myself is a brilliant dark comedy about today's world where those who "perform" without standing out gets "eliminated."
Sick of Myself opens in a birthday celebration with Signe, whom we perceive in the first minutes to be self-obsessed, together with her boyfriend and apparently partner in crime Thomas, a contemporary artist. Desperate to be noticed even when stealing, Signe wasn't able to bear losing the spotlights to Thomas, who's advancing in his career; and as she tests her extremes for attracting attention, we realize that this dark comedy is not that farfetched at all.
Although it seems simply "narcissistic" that Signe almost believes her own lies that she made up in order not to lose attention, and for doing unimaginable things so people speak of nothing else but her, it also makes us think that the problem is beyond narcissism. Not being able to live without the applause of others, can Signe be the augmented reality of us or some people we know quite well?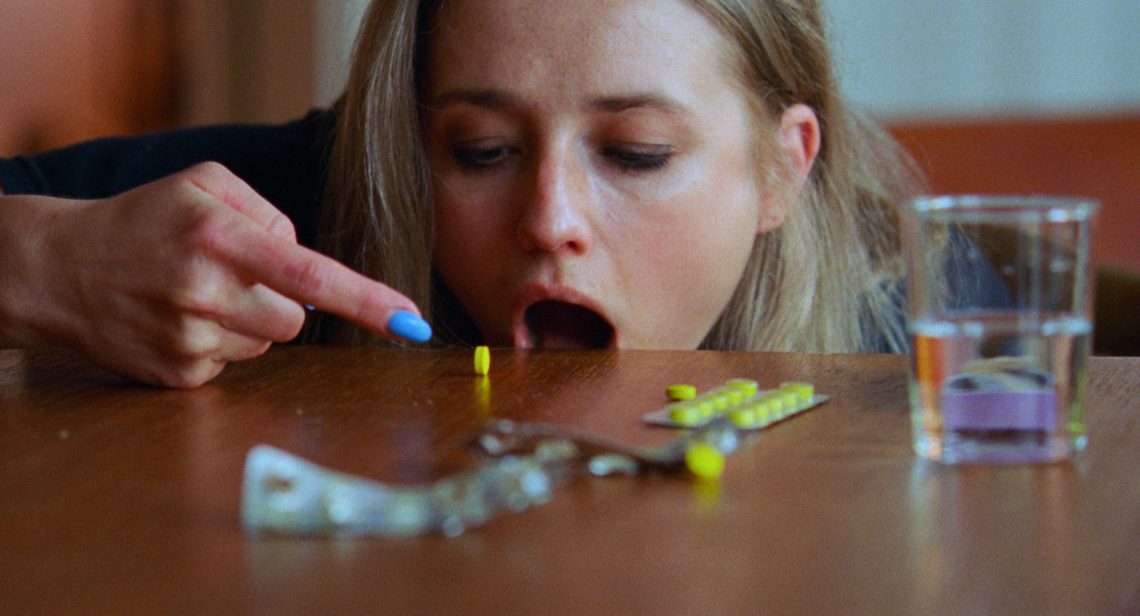 We think that the war of existence through the appreciation and recognition of others has taken its wildest form in recent years. In today's world, where people who are not on social media are deemed not alive, and Andy Warhol's 15-minute celebrity status (Reminiscing the famous quote: "In the future, everyone will be world-famous for 15 minutes.") is reduced to mere minutes, and even seconds, anything and everything is about "us." As being the people who don't listen, or merely anticipate the turn to speak while pretending to listen, and who hide likes on social media because ratings don't seem enough; as people who have nothing they wouldn't do to be talked about in this day and age, when the most absurd is the most interesting; we can't help but ask "How far would I go?" while laughing at the paths Signe resorts to.
Sick of Myself is a very delightful movie in which dark humor elements are successfully implemented, making quite accurate observations on this era and surroundings, emphasizing that underperformers are eliminated from today's world, where everyone seems to deliver a performance, while showing that the desire for flattery have already taken the place of self-esteem and its limits are immense. A movie that can be classified as a non-romantic comedy, Sick of Myself will probably hit the theaters soon. Don't miss out on it!