Although we've known Begüm for many years, we're just as excited today as we were on the first day we met her. How is it possible to become both an icon and be the moment… I think it happens only when you can genuinely stay in the moment. For the last ten years, we have fitness Begüm Kıroğlu transforming into Begüm Khan. This change, which Begum describes as a metamorphosis, is a concrete reflection of the union of inspiration, discovery and imagination. Begüm sees design as an icon and fashion as a playground, and there is so much in her world worth exploring.
How did Begüm Kıroğlu transform into Begüm Khan?
BEGÜM KIROĞLU I've been doing interviews for ages and weirdly this is the first time I've been asked this question, and this is the first time I'm thinking about the answer.  It is sort of like metamorphosis. It's like as my dreams got bigger, as my collection got bigger, as my ideas got bigger, I turned from a caterpillar into a butterfly of my imagination.  In fact, we are all, artists, designers, everyone is constantly changing. Change is the only thing that doesn't change.  So I changed as my brand evolved, as time passed and then Begüm Khan showed up. 
What is the starting point of your designs?
BEGÜM KIROĞLU I would say that the most important starting point is my imagination. I am a very imaginative person. I live outside of reality, in the dreams and stories I create inside my head.  I see them in my dreams.  My biggest inspiration is actually my dreams.  But of course, there are also cultures that I take as a reference.  I lived in China for six years. I have a master's degree in Chinese culture. Chinese culture and Chinese art are some of the most important starting points for me. The second one is Istanbul, where I was born and raised, and Ottoman culture. When you look at these cultures, you see a bejewelled world, a lifestyle of refined tastes, a sophisticated imperial culture and also very detailed art.  Floral patterns of the Ottoman Empire, of İznik. Bird patterns on blue and white vases in China. Insects, turtles are all very rich references for me.
I am inspired as I discover what I am curious about. It is a thrill in a way because you need to be excited when discovering it. You need to maintain the same excitement when translating that inspiration into reality. Actually, being inspired is kind of like falling in love.
How do you define inspiration?
BEGÜM KIROĞLU I think inspiration is different for everyone. And for an individual, inspiration can also change over time.  You can be inspired by a work of art, and the next day you can be inspired by a person.  Or it may be music, and then it may be a dream. In a way, inspiration is a curiosity for me.  I am inspired as I discover what I am curious about. It is a thrill in a way because you need to be excited when discovering it. You need to maintain the same excitement when translating that inspiration into reality. Actually, being inspired is kind of like falling in love.  
What role does the cultural heritage of the Ottoman Empire play in your life?
BEGÜM KIROĞLU I was born into a family of Ottoman art collectors, and I understood from an early age how deep the layers of this culture are. In fact, it is a culture where war and art, love and ambition, beauty and power coexist. And although it has been over 100 years, it is the cornerstone of our current culture. Without noticing it, we all actually experience the rich remnants of this culture in our daily lives. For me, it was impossible not to be inspired by seeing these works since I was a little girl, to listen to the stories, along with the dreams I had as I listened.  The domes on the first cufflinks that I made, the bird forms, some hair accessories… There are actually a lot of Ottoman references in my collections, but for me, a contemporary design should reflect the present, no matter how much it is inspired by the past. You can actually see this in my works as well. A piece of contemporary jewellery that you can wear on a white tee, but it looks like it can be a historical artefact in a museum. 
You consider jewelry as artwork. how this affects your creation process? 
BEGÜM KIROĞLU In fact, the reason why these accessories are artwork is not only that my ideas start that way, it's also because the process from creation to production makes it an artwork. For me, it's traditional production techniques. My family, the handcraft that my father taught me, going from an apprentice to a master is very valuable. Istanbul has been the capital of three empires, it is an amazing place where precious metals have been processed for centuries, where centuries-old experience has accumulated. These incredible craftsmen are still implementing them in Istanbul. Actually, I call them anonymous heroes. Like the craftsmen of Mimar Sinan's masterpiece, they actually left us an artwork that has prevailed for centuries, but none of us knows their names. These craftsmen do this work with love, expertise, and they put their own souls into it. In addition to their value in thought innovation, I think the design value that makes these pieces artwork is the emotion and the hard work in its craftsmanship. 
What is the key element that turns a piece of jewelry into a design?
BEGÜM KIROĞLU In my opinion, several key elements add to design quality.  Each design should be the first of its kind. For example, when we made a giant turtle, no designer had ever made such a design before. It was a result of innovation and authenticity.  The fact that a design is unique and brings innovation is one of the elements that make a design important and make it a part of history. In order for a design to turn into a brand, it must reflect the character of the brand in a regular, persistent way. When you look at my designs, wherever you look, without a logo, you can say that it is from Begum Khan. This is very important. Another important aspect for me is that it is contemporary; it is a design that reflects the present.  I mean, a design from the 20s is the contemporary of that era. We must make what's contemporary today, what can be used and loved… What makes a design is the ability to capture not the past 20 years nor the future 20 years, but to capture the present; it is to be able to capture the past, the present and the future in one.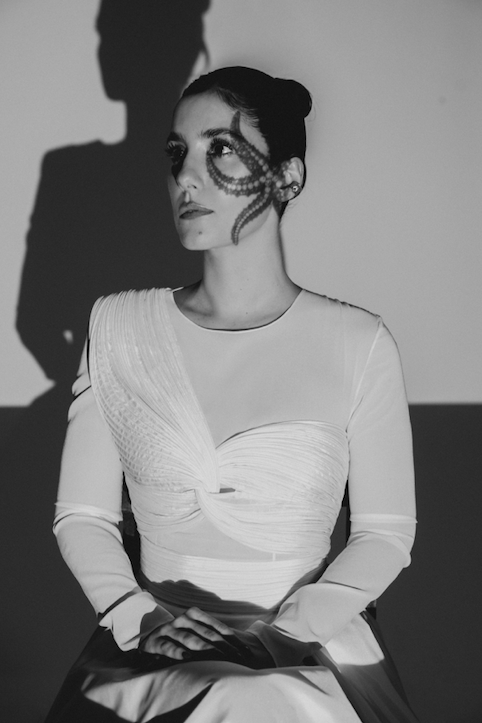 What the word "fashion" means to you? 
BEGÜM KIROĞLU I am a dreamer, I live in my dreams and have fun. Fashion is a playground for me. It's a tool for dressing up the characters of my dreams. It's a game where I play with colours to change my mood, to have fun when I'm feeling down.  It helps me to dream. It allows me to escape reality. I think fashion is a great thing if it's not taken seriously. 
When you look at the polyphonic cultural fabric in the world, how do you interpret the past and the future of jewelry design?
BEGÜM KIROĞLU Jewelry design has always been the monopoly of the privileged kind.  This is due to the fact that gemstones and precious metals are very valuable, and they are very difficult to process. They were for a very limited group of people. This has made gemstones and precious metals the centrepieces of all these designs.  I think that today it has become much more democratic and liberalized. We are at a time when design, idea and innovation are becoming more and more important while also maintaining the value of those precious materials. I can also simply paint the cap of a plastic bottle, put it on a chain and make a necklace and it would also be very pretty.  We have entered an era when individuality, freedom of self-expression and boundless imagination is reflected in jewellery design. I think that's great and I think we'll see a lot more interesting things.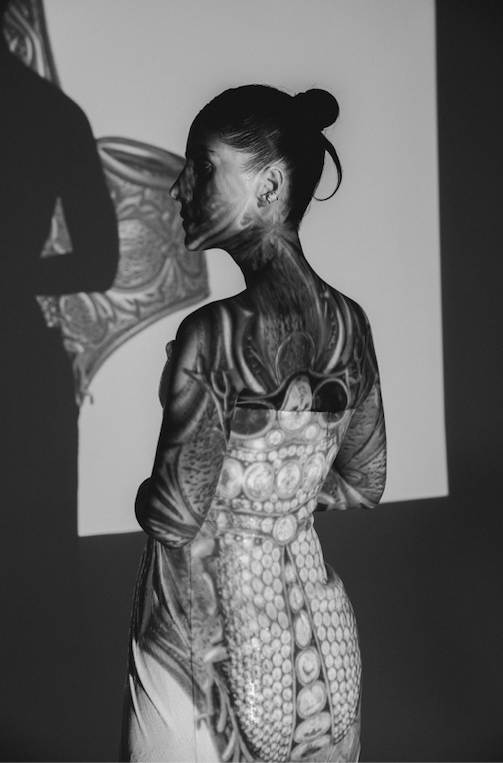 What values does Pera, the other side of the Ottoman Empire, create for you today?
BEGÜM KIROĞLU Pera is the Ottoman Empire's window to Europe. It has been a very important place in our history for many centuries. Pera was the gateway to the historical peninsula where Byzantium was once founded and the Ottoman Empire was reigning.  In fact, Pera was the empire's front door to all the world.  The French, Italians, Russians, British all lived in Pera before and after the republic. When you think about it, Pera Palace, where Agatha Christe wrote the Orient Express, the French Rebul pharmacy, Russian restaurants feel like a dream.  It is a district that shows how much the Ottoman Empire was actually globalized before this concept even existed.  What does it mean to me today? Well, Pera is important to me for other aspects too.  I went to an Italian high school, I studied in Beyoğlu for 8 years. I discovered these back alleys as a young student, so it is a place where I personally have a connection.  I think that even though it has changed a lot, I never see change as bad. Nothing will remain constant. Everything is changing, the time is changing, the ideas are changing. Beyoglu and Pera have also changed. But I think that it still retains its historical peculiarity, accumulation and mystery in this transformation.  
A few insights about the colorful and flashy world of Begum Khan, what is waiting for us in the future?
BEGÜM KIROĞLU First of all, a very important collaboration is on the way.  It's the 10th anniversary of our brand! We have been planning an awesome celebration for our 10th year and we also have a project coming in May that will truly shock you. Just keep waiting.  
In Conversation with Duygu Bengi
Fashion by Burak Sanuk
Photography by Pelin Kaçar
Hair & MUA Zeynep Dombaycıoğlu
Styling Asistant Murat Kıvık