The evil eye bead symbol dates back to ancient times; a kind of symbol that is used for good luck and protection. Nadzar is a jewelry brand founded by Özge Tan Özbek and transforms this motif into modern accessories. We are getting to know Nadzar, who tells the story of the evil eye bead in a unique way.
Nadzar's journey started with Özge and her husband's passion for collecting vintage accessories and objects during their travels abroad. "Our curiosity about the evil eye bead started with the white opaline beads that we came across in an antique shop, about 50/60 years old, that were quite different from the classical evil eye beads, which we have never seen before, and remember vaguely from our childhood." says Ozge. As a result of this curiosity, the duo, who went after the old evil eye beads, created Nadzar, which they collected in Istanbul and Anatolia over the years, and turned these beads into modern accessories.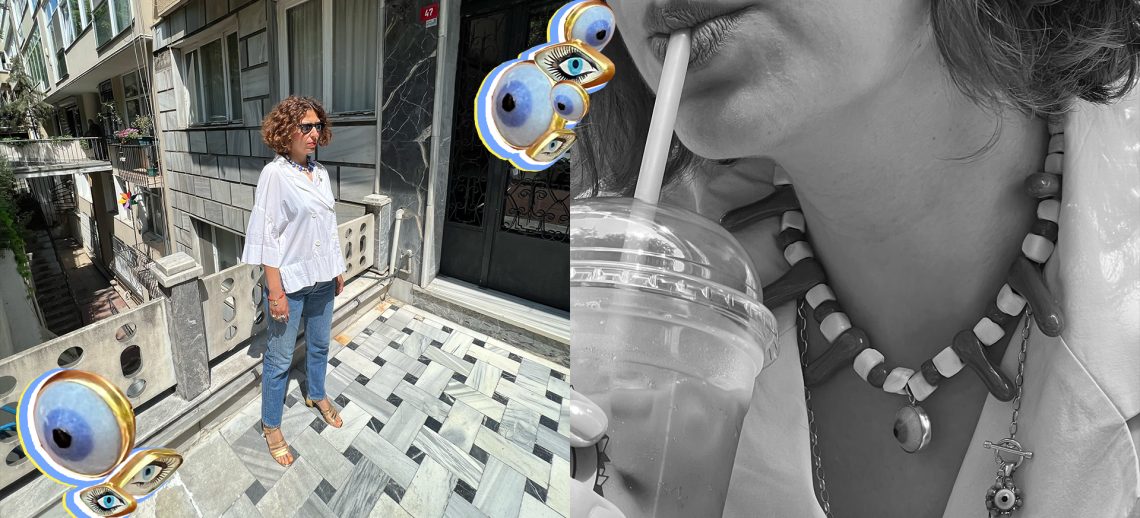 "The subject of the Evil Eye, a symbol dating back to ancient times, in all societies, especially in Turkey. It is a timeless symbol that is never forgotten, outdated and accepted by all segments of society."
Turkey, and especially Anatolia, is a paradise waiting to be discovered for different glass materials such as handicrafts and beads. These pieces, which are collected by Özge and his husband, are made by special orders by craftsmen.
"I don't see the evil eye as a superstition, I see it more as a culture."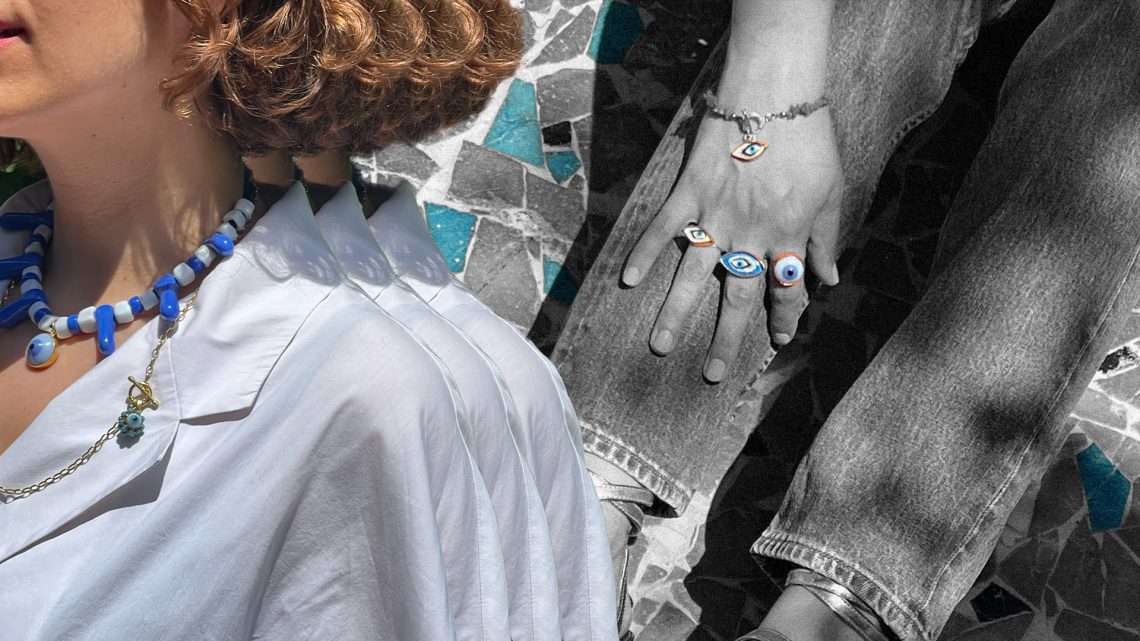 Nadzar's mission is to create new accessories by combining an old tradition with these beads, which are completely handmade. Defining this as a kind of upcycling, Özge attaches great importance to creating original pieces in her designs. While she sees the concept of evil eye not as a superstition, but rather as a result of cultural accumulation and beliefs, she believes that her designs bring good luck. The fact that these that are products prepared with pleasure and good energies are passed on to their owners makes Nadzar a lucky charm.
Photography by Can Cofus