With his spirit and timeless touch that combines form and comfort; Mehmet Yücebaşoğlu brings the spirit he seeks to every place he works in. Our new focus is the first collection of Yücebaşoğlu, which transforms its timeless lines into site-specific designs, in collaboration with Naya Studio. When Naya Studio's vision that values minimal and quality is combined with Mehmet's design aesthetics, MENAGE emerges. With this collection, which presents its designs with the logic of edition, it is possible to bring a piece of Mehmet's unique world into your own. Although MENAGE is the first collection in Mehmet's product design journey, we are just as impatient for the unique pieces we will see in the future. We listen to Mehmet to learn about the formation of MENAGE, the design inspiration of the collection, his crossing paths with Naya Studio and more.
This collabration marks the first collection of the Mehmet Yücebaşoğlu brand; can you tell us about the process and your motivation behind it?
If I don't use ready-made furniture in my projects, I often use furniture that I designed myself. Those who see my designs either want to order from my designs or ask me to make special designs for them. In fact, I had the idea of launching my own collection for a long time. Upon the offer from NAYA, I prepared a special capsule collection for them. I aim to release my own collection next year.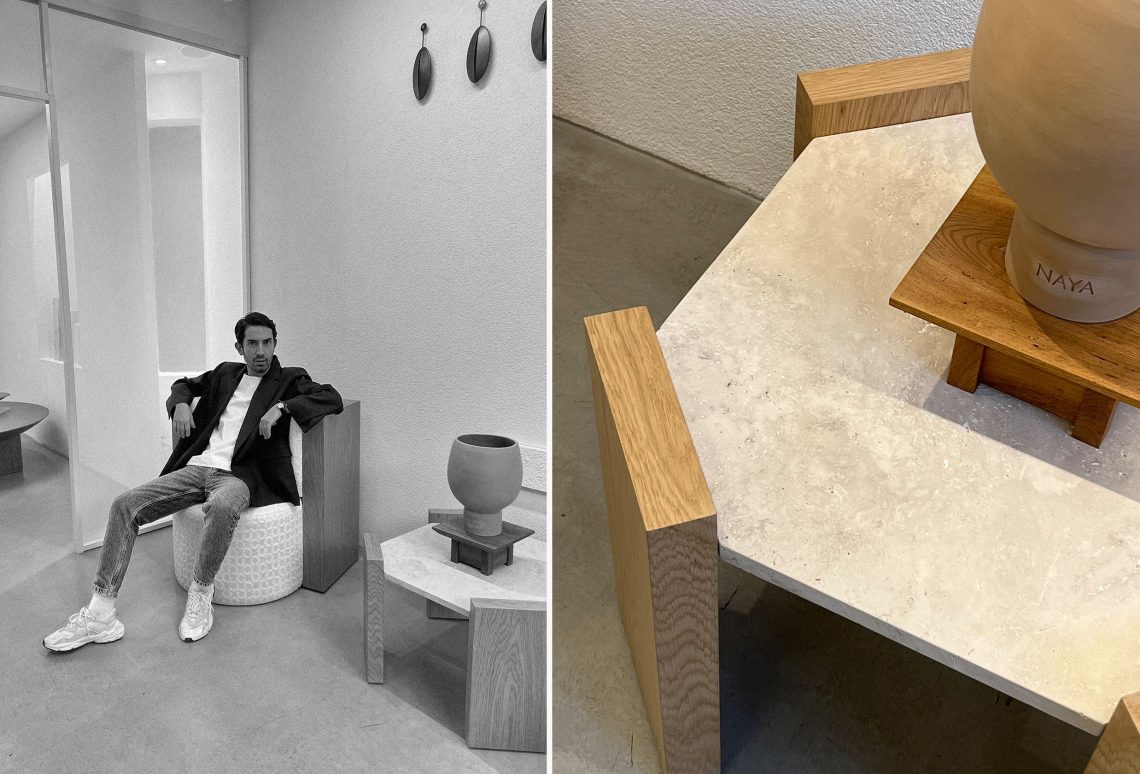 How did your paths cross with Naya Studio?
I designed the interiors of the houses of Nazlı Çarmıklı Gezer and Yasemin Çarmıklı Kurt, the owners of NAYA. In this process, good results emerged in both projects. During the project, our design perspective was very compatible with each other and we became friends at the same time. Nazlı offered me a job at an event she hosted at her home and asked me to prepare a collection for NAYA. I accepted this project that I was excited about and a satisfactory result came out.
In the collection, we see many elements related to your design approach and life. Could you tell us about the mathematics of the collection, from the edition logic to the product names inspired by your friends? How did those designs emerged?
I am a person who gets bored even from the very iconic designs that I am a fan of as soon as they start to appear everywhere. I wanted this first collection of mine to be special. We limited orders for furniture other than accessories. It actually felt a little personal. The name of our collection is 'MENAGE'. Based on this name, which means household or community, I wanted to include some of my friends, whom I was inspired by while designing the collection, and gave their names to furniture or accessories. My very close friends are my second family.
What makes a design, strong?
If the harmony of material and form is satisfactory, then it is a strong design for me. A very simple design can also be very powerful. What matters is the effect of the result.
How do you define the interaction between the space and the object, what are the things you focus on in order to achieve this harmony?
The general spirit of the place, the light and the owner of the place completely determine these elements for me.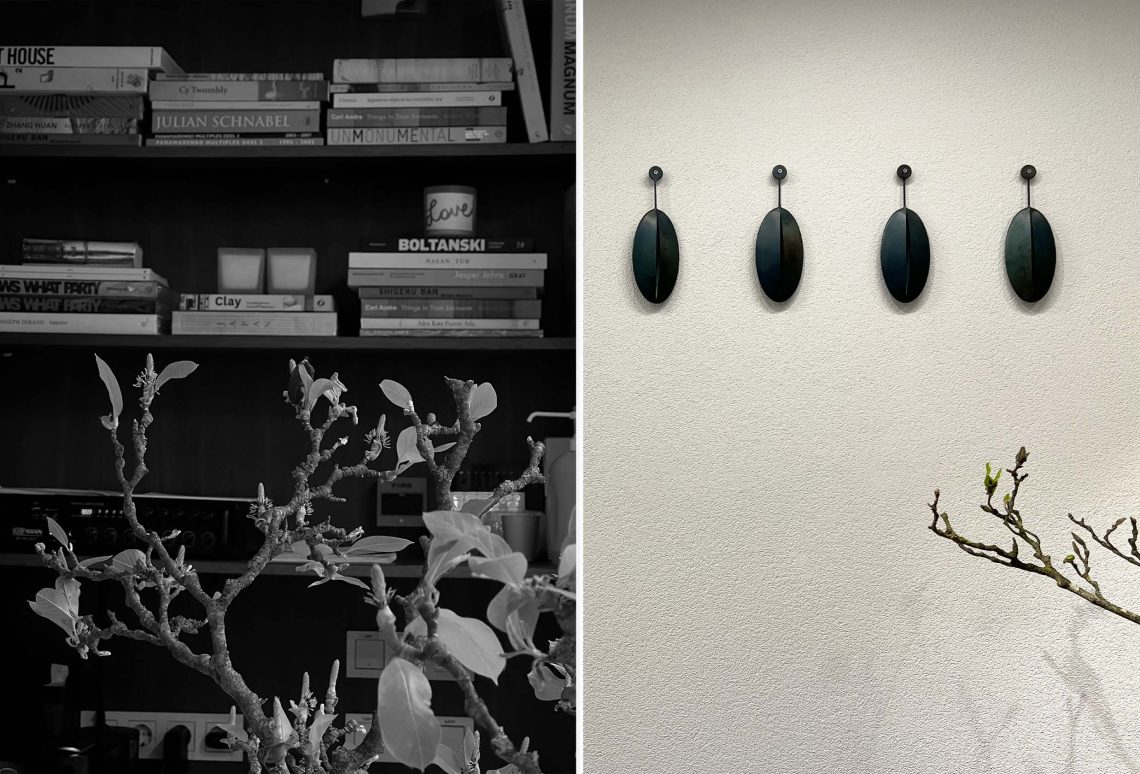 The harmony of the collection with Naya Studio is quite impressive. Here, we are in an exhibition atmosphere, not a showroom, but a living space; How did you capture this atmosphere?
'NAYA' is a home decor brand that has adopted the philosophy of simplicity, quality and meticulous craftsmanship. A brand that has included the designs of artists in its collections. The design of the space is designed in the logic of a gallery, focusing on every product or object. The aesthetics and spirit of my designs also fit the space very well. We were even surprised that when we first placed the collection, it felt as if the place had always been like that. When people with a common sense of design meet, the right projects emerge.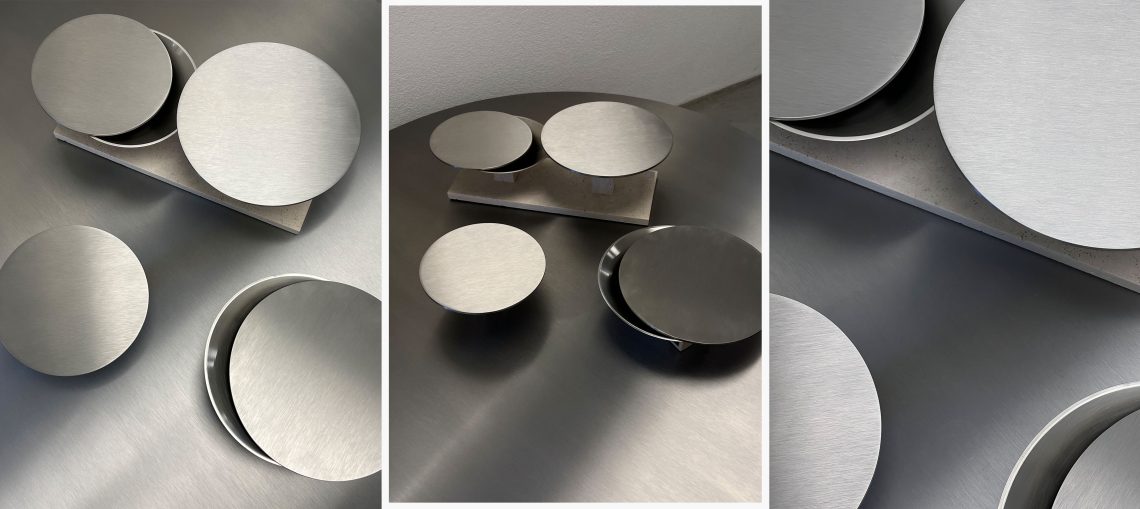 We see the combination of different materials such as metal-wood-marble in the collection, what would you like to say about the material choices?
I am a designer who likes to use contrasting materials in the right ratio. In this collection, I used warm and cool materials such as stainless steel, wood, textile and natural stone. This combination strengthened my designs and allowed me to get the effect I wanted.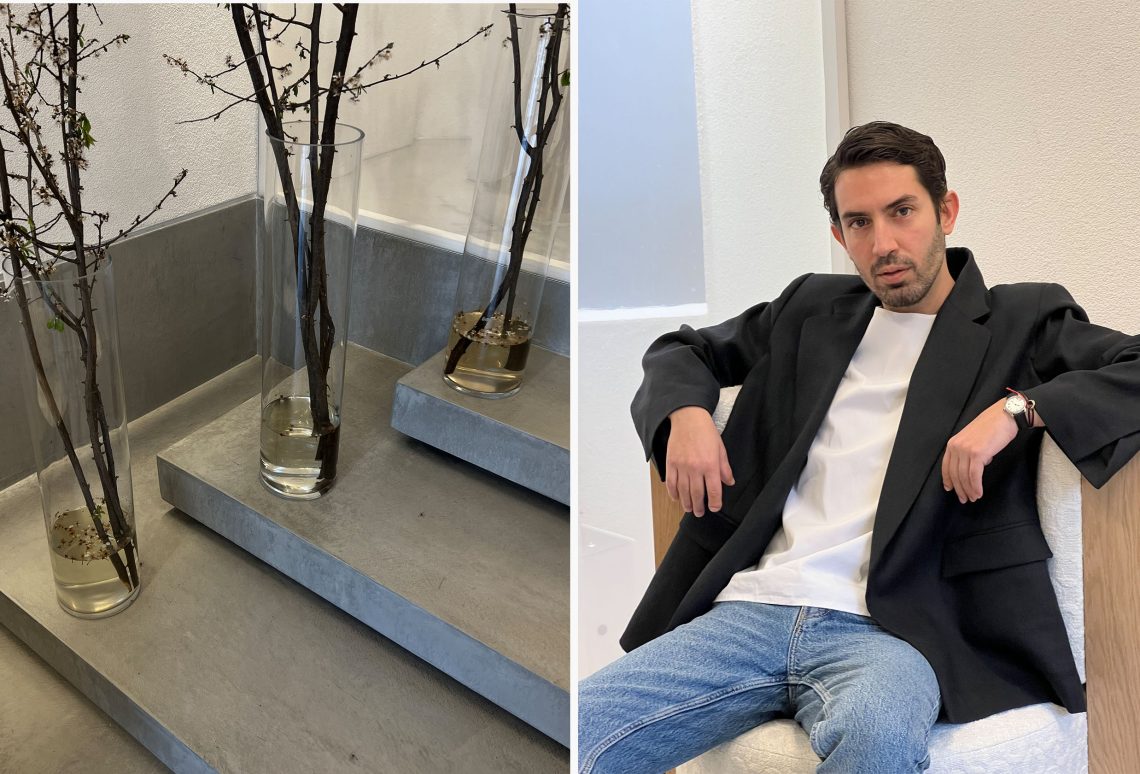 What's next for you? Will your projects and collaborations on product design continue?
I aim to launch my own furniture collection next year. Since I need a little more time for this, I don't want to act fast so that it is a correct and permanent collection. I will have collaborations with brands that fit my point of view and that we can meet at common points.
In Conversation with Duygu Bengi