How did you start acting?
I remember being super excited about watching movies even at a very young age. I would sometimes sneak into my room and reenact some of the scenes in secret. I couldn't do something about acting for a long time because my life was all over the place, but the fact was a thorn in my flesh. At some point, I get the guts and came to Istanbul, started acting lessons, and somehow found myself in the sector.
Is not going to an art school still a problem, can we say that the sector is over it now?
I had a lot of friends who went to a fine arts school and studied acting. I would sometimes sneak into their stage design classes. So, because of that, when I came to Istanbul, the idea of taking part in a project before my friends scared me a little. I felt an unnecessary responsibility for them. I don't think acting is a long-term success if it's done without taking acting lessons. So during the first 3 years that I have been in Istanbul, I went through an intensive training process without giving a single audition. I also have friends on set or who have been doing theatre for years and I have a lot of respect for them. Theater has a completely different dynamic. I would love to do it one day. My friends who went to art school are actually learning a lot of things from the scratch about acting in front of the camera, so I've never experienced any negative attitude about it. Although I didn't study acting in college, I am a hardworking person, I love researching, so whenever I see something I am not very good at, I obsessively concentrate on it to make it better. I think that's what makes me stand out.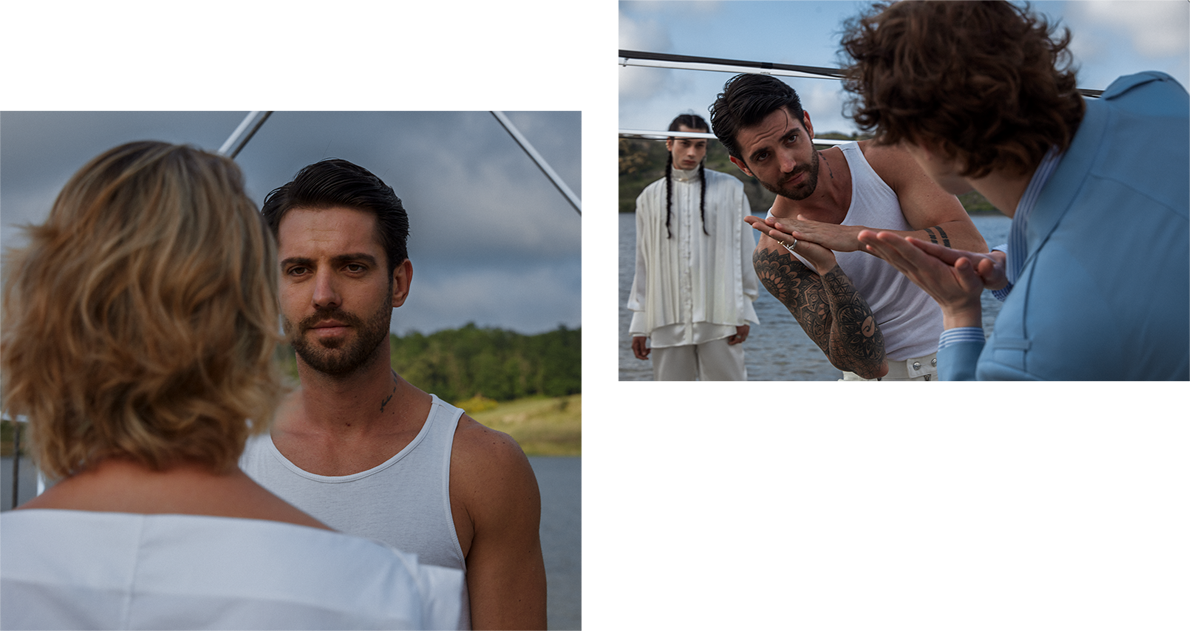 While our televisions have been looking for a young handsome male actor for years, why does the fact that an actor is handsome is an obstacle in his career?
I'd say pros and cons.
What does the future look like?
The future is so exciting. I don't want to overthink, I don't want to plan. To not be disappointed, I am just staying in the moment. I work hard, I read, I travel, I explore. I'm at a point where I'm at peace with myself, so I trust my energy. I don't know where I'll be, but I'll sure be happy. Because somehow my time to adapt to an idea, a situation has been shortened. I can accept things very quickly and move on. It's also very fun. If I should answer this question from a professional point of view, I want to be in the stories that I'm excited about.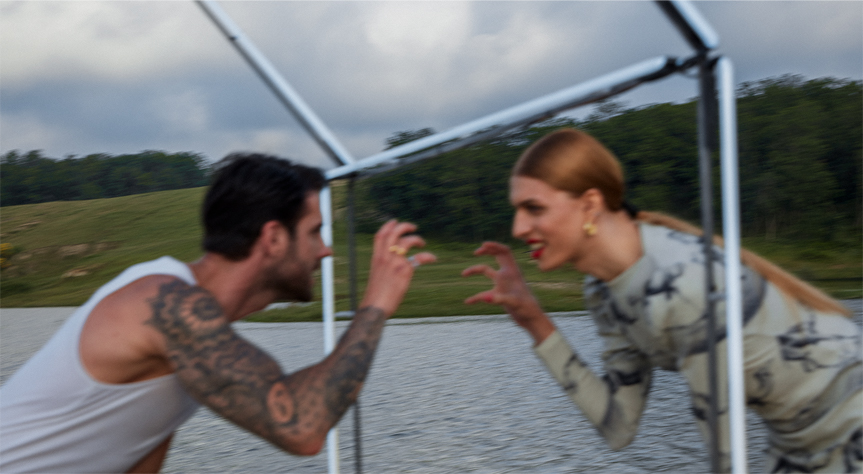 Are you ambitious?
I used to be more ambitious, now I think I'm a little calmer and accepting.
Acting requires being reborn with every character, never falling behind. How is it possible to maintain this momentum?
As the things I wonder, aim, envy, desire increase, this will have a direct impact on the characters I play, the stories I'm in. That has been the case until now. As you said, you're reborn with every character, you meet someone else, you meet that hidden character inside you. It's such a fun job. I can't wait to act again. For the continuity of momentum; work, work, work.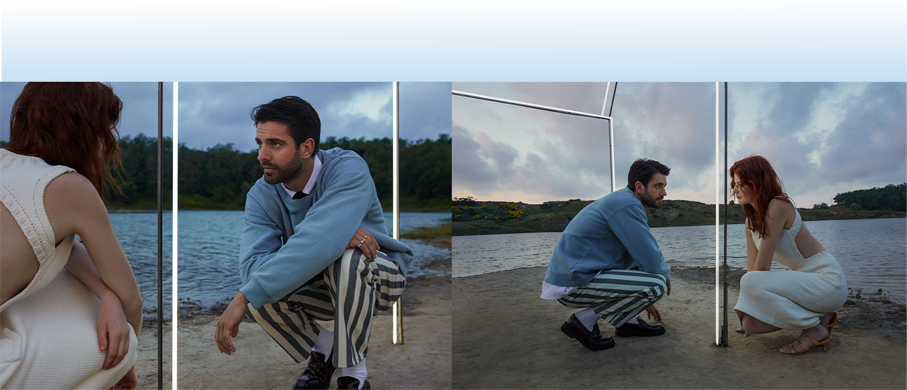 The main title of your concerns?
The unhappiness of my loved ones … and losing them. I also can talk for hours about climate change, that's for sure.
How would you describe summer?
Being in the water, planning according to the wind.
Do you believe in summer love?
Let's just say I believe in love. It's more fun in the summer, no doubt!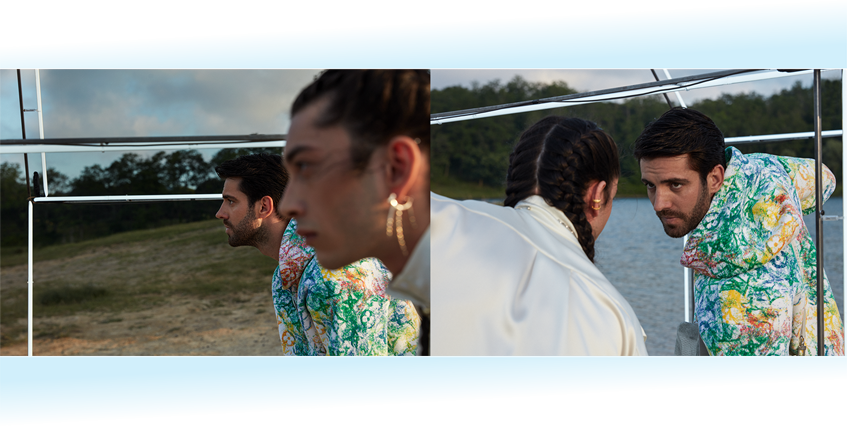 Close your eyes and tell us a story of the sea, the sand, and plenty of sunlight!
I think I'll tell you about Bali … There's this unforgettable trip to Canggu Beach, I had put my board on the side of my bike and rode it between the mountains. Then the rain started pouring down, imagine being soaking wet, but never cold. All of a sudden, the sun started shining again and I was completely dry. (A typical tropical climate!) Then, I arrived at Canggu Beach for the first time in my life. There was this long beach, a lot of Australians and Balinese friend groups were soaping their boards, putting their leash on, and throwing themselves into the water. I hang out with them. It was the first time I stood up in the wave. I was in the water for about 6 hours, got all wrinkled. I met a lot of people, talked and partied all night. I never thought I'd feel so belong in a place that is so far away. It was a great day.
What is it about the summer that is different from other seasons? What value does it add to our lives?
For me, since I was little, summer is the season of meeting my best friends. It still is. Especially after the density and artificiality of Istanbul, I think it became even more valuable. I'd say "my people."
In short,
A character?
Tyler Durden
A movie?
The Dreamers
A line?
"The things you own end up owning you."
A book?
The Kite Runner, Khaled Hosseini
A quote?
"Whatever you are ready for, is also ready for you too."
What is the most streamed song on your playlist right now?
Ane Brun, All My Years
The ideal summer route for you?
South of the map…
How does a classic summer morning start for you?
A long breakfast, checking wind analysis sites, talking with my friends, surfing, National Anthem, and that's a wrap.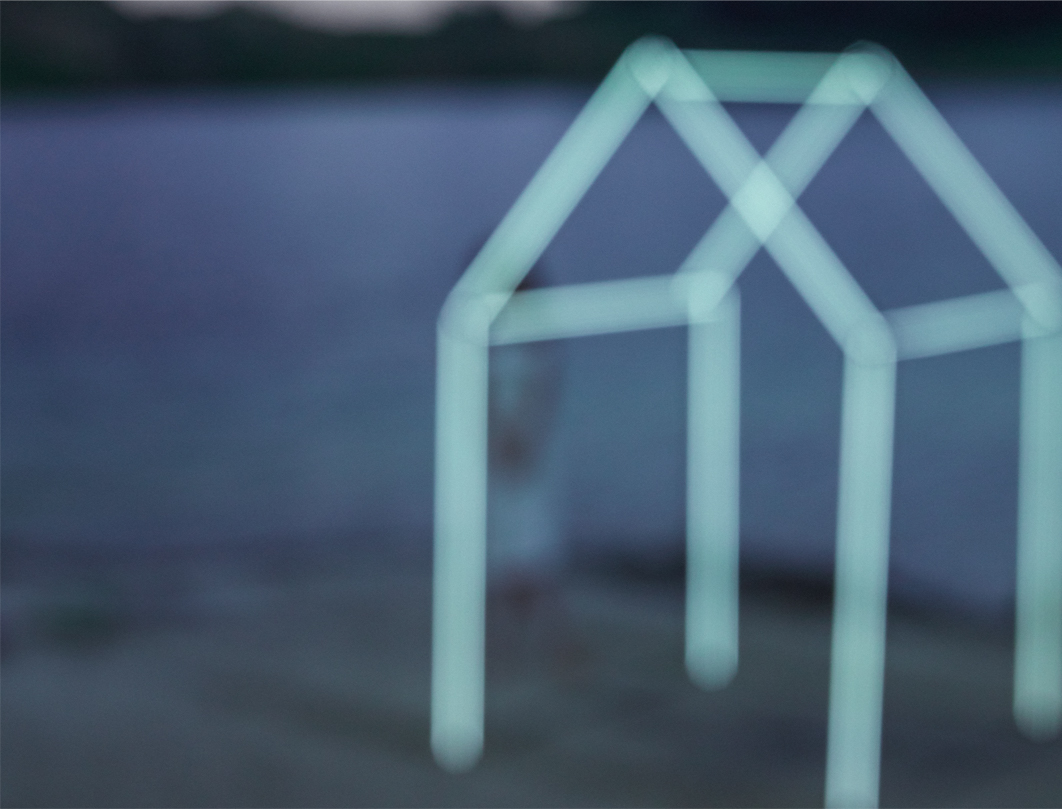 Follow the link to watch Serkay's UTOPIA!
Creative Direction by Duygu Bengi⁠⁠
Fashion Director Burak Sanuk
Photography by Pelin Kacar
Styled by Aras Kılıç ⁠⁠
Hair by Mutlu Ahmet Sinan, Engin Aktaş
MUA Dilan Şahin, Onur Kaya, NARS
Production BI CREATIVE
Head of Production Beril Odabaşı & Atakan Katlanç
Prod. Executive Adem Özten, Elif Köse
1st Camera Operator Cem Özakdaş
2nd Camera Operator Cem Demirtaş
Color & Edit The Post Brothers⁠
Music Orhan Yılmaz
Fashion Editor Assistant Eylül Yekenkülüğ, Elif Yelda