We live in a world full of stress. Especially in a big and fast city like New York, it can be very hard sometimes if you don't have a counter balance to battle it. My answer to that is photography. When it's just me (and my big and heavy muscle builder Pentax 67) and the vast American unknown, it gives me this meditative feeling of freedom, without any distractions – and I think it also makes me more aware of my surroundings, clears my vision. I have a love affair with the desert or rather the desolate landscape. The energy in these kind of places is just amazing to me; so I am very attracted to the American West. I think the pictures that I produce in these circumstances are a reflection of how I feel or of my state of mind; calm, organized, simple, colorful and very positive.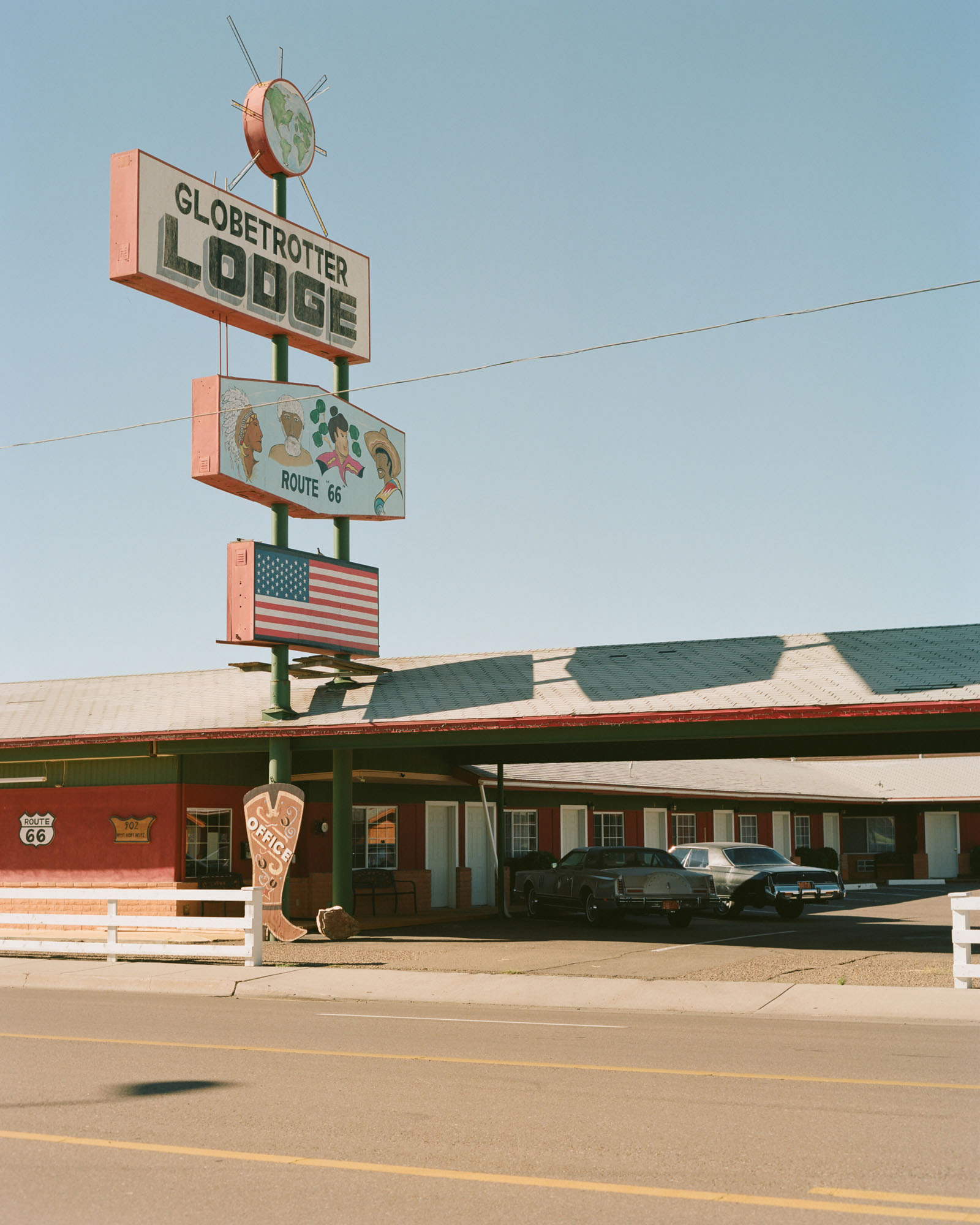 For the specific series, I flew to Phoenix, Arizona after I found a cheap plane ticket. I needed to vent off a little from the busy life in New York. I did a bit of research on the places I wanted to visit and booked motels in different parts of Arizona. The funny thing is that I don't necessarily go to touristy spots. It is all about the journey and what I find on the way. I may find and old abandoned gas station in the middle of nowhere way more interesting than the Grand Canyon. So it's always what I find, see, notice or what grabs my attention on the way.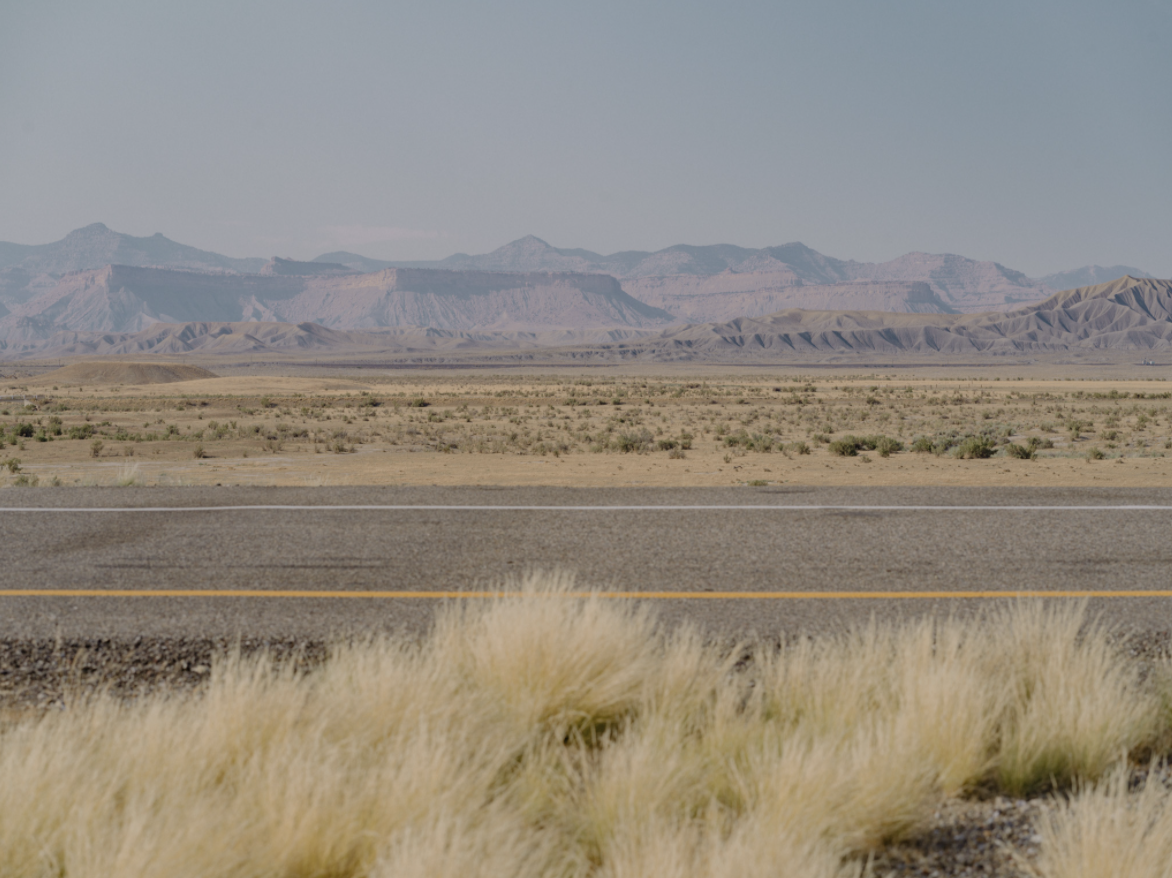 I got on the road from Phoenix, took the north to Sedona and Flagstaff. After I covered that section, I ventured west to this little town called Williams along the historic route 66. When I was done with Williams, I drove far east to see the Wigwam motel in the town of Holbrook. I stopped on so many occasions, that it took me a whole day to get there and back to Williams where I had another night in a motel. Next it was the north part of Arizona. A town called Page blew me away with it's vistas and it's suburban feeling. This is also where I stayed for the remainder of my days in Arizona. I can say that the big touristy spots like the Monument Valley didn't really blow me away, but I did find the parking spot there very interesting – I know I'm weird!
I did a bit of exploration in that area and also ventured into Utah for just a bit. And soon it was time to head back to Phoenix, to catch the returning flight. I made some stops on the way back and there I was. At the airport … refreshed and ready for the challenges of the real world.