The last day of Paris Fashion week started in Grand Palais. Chanel was starring with its AW 19-20 show… We were in a mountain village with wooden chalets, pine trees and extremely white fake snow. This was the winter wonderland of Chanel; the Chalet Gardenia… After a minute long silence, we were watching Karl Lagerfeld's last collection for the brand
Cara Delevingne opened the show in a white based black plaided suit and black based white houndstoothed coat. The way that the hat made by the same material of the suit creates the harmony. And a gem-pearl mixed huge necklace covers the cleavage, supported the integrity of the look. Tweed suits and coats, woolen jerseys and cardigans and feather skirts that match with the snow were the prominent pieces of this Parisian collection. As black and white were leads in the scale, also camel, pink, red, green and blue colorized the designs. Head to toe plaid and houndstooth patterns in each piece strengthened the looks. Fur covered snow boots and slouch hats created the perfect harmony with winter. Huge necklaces and earrings made by big pearls and gems, chain belts with hanged Chanel logo and 'Coco' written geometric shaped bags were the prominent accessorizes.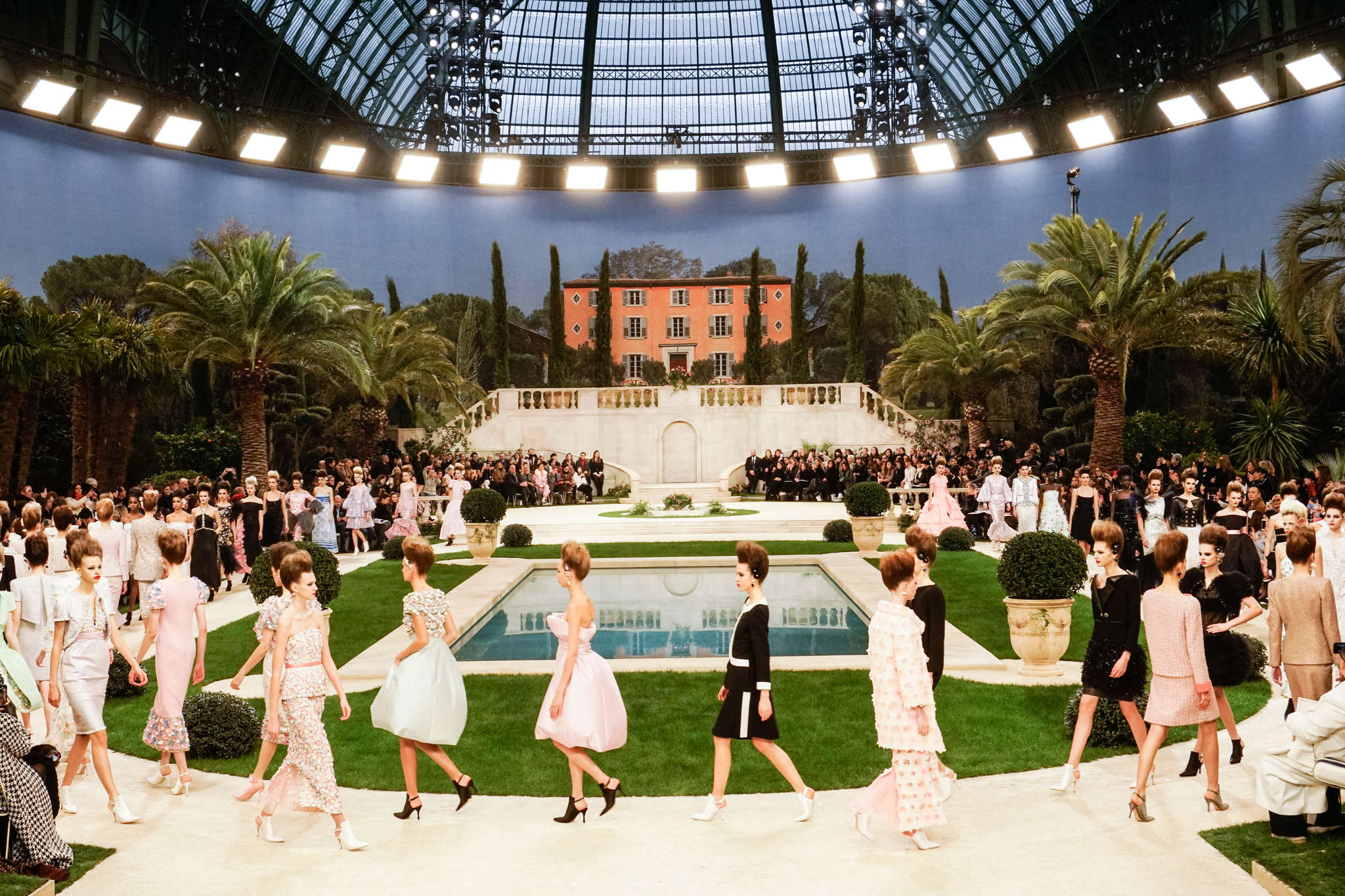 As Kaia Gerber and Maria Carla Boscono were in the model squad, the way that Penelope Cruz walking on the runway with a white rose in hand was another outstanding moment. While the models were closing the show in tears, the song –David Bowie/Heroes, playing in the background was very familiar… It is recalled then that Fendi show in Milan was closed with the very same song.
As the show fascinated us with its every detail from designs to its atmosphere, we were also expecting to see Karl Lagerfeld for the final appearance… This time it was his last goodbye to all of us…