The 21 year old London-born artist hasn't even released an album yet. An album aside, she has only a few songs along with the presiders Small Crimes and Keep on Calling. However this hasn't caused her to be disregarded as the favorite of several prestigious publications such as BBC World, The Times, NME, and i-D. Nilüfer Yanya is not just a press star either. Her followers have increased so much during this short period that she has already taken the stage in cities like Paris, Amsterdam and Berlin, along with ones around England. By the time this goes to print, she will have given her first concert in İstanbul, at Salon İKSV. We spoke with the musician who is in the ascendant on the phone, during the days where Istanbul is buried under snow, where we have forgotten about certain things for a short period of time.
Nilüfer's voice which I hear from the other end of the phone, from London / Chelsea causes a rapid connection between us. Both the kindness of her sincerity and humbleness, and the already professional calmness of a musician is felt in her voice. She is very aware of her job. This awareness comes from her involvement in music from an early age. "I started playing the piano when I was six. And I did start playing the guitar when I was 12." she says. "I probably started writing at the same time." she adds. A conversation begins about what she was playing before she began writing her own songs. How was she with covers? Because Nilüfer's cover of the Pixies' Hey in a compilation won a lot of recognition. "It's one of my favourite songs," Nilüfer begins her sentence. "I always wanted to cover that song. I never had a reason to do it. Actually, I've always written my own songs," she continues. "The Pixies cover is probably the only cover I've done. Obviously everyone learns through playing other people's songs when they're younger. But I was always writing."
Nilüfer's family is brought up in conversation. Nilüfer's roots are from really different places. She is the daughter of a mother who is half Irish, half Bajan. Her father is from İstanbul. Her parents, both artists, met in London. We begin talking about how much her family has affected her music: "My mum used to play a lot of classical music; Beethoven, Mozart, Chopin. Stuff like that. I played a lot of that on the piano. My dad used to listen to classical Turkish music. But I don't know how much that influenced my music." London is one of the most active cities in the world regarding art, and especially music. As we talk about this city, Nilüfer talks about her daily routines. She explains the exhibition she's been to a few days ago at the Tate Modern, of Cuban artist Wilfredo Lam, with pleasure. Of course, this city affects her creative process deeply. "You're very well connected to what is going on in music and arts. Musical trends change quickly in London, so you're always aware of what's going on. Obviously there is also lots of different people in the city. Everything is influencing you at the same time." I ask her how she's come upon this attention with only a few songs. She responds with the excitement and happiness reflected in her voice: "I don't know. It is really exciting. I'm really surprised. But I always wanted to do music. The audience seem to like it. Nowadays everyone sings about the same things. Although pop music is great, there's not much room for experimenting. Even with Indie, everyone is trying to find hit songs. But people are also appreciating different stuff." Nilüfer Yanya get's her share from this appreciation greatly, of course. Her guitar's clean, jazzy tone reminds many of Jeff Buckley. She counts Nina Simone within her inspirations along with Jeff Buckley. "I think I was 16 when I first started to listen to Jeff Buckley and Nina Simone." She continues, "I was kind of a grown up when I heard their music. When you're a child, you react to their music more. But when you grow up, you can actually think about the music itself. I think it is really cool to read about their careers and lives. There's so much to take in. It is like a journey to listen to their music."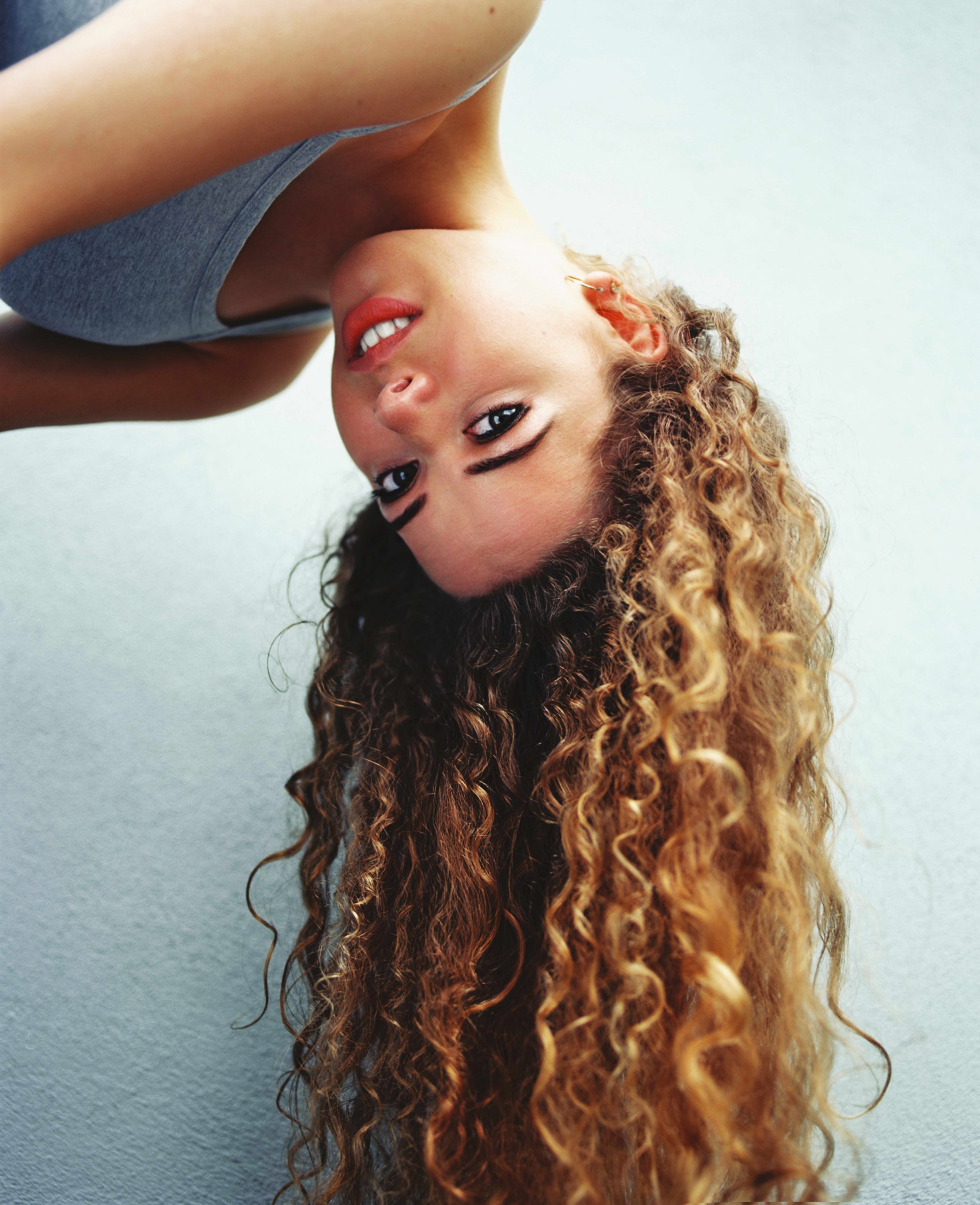 Both musicians had a very tragic life. Jeff Buckley left with a very early death. In contrast, Nina Simone had a very long life where she unfortunately dealt with mental diseases that trapped her. I wonder if these calamities feed music itself? Nilüfer Yanya says "I don't know." "You brake up with someone and people say 'Oh, you're gonna write some good songs then.' I don't think that's true. You have to be in a really good state of mind to write something, or paint something, or create something. What it shows is if you really want to create, you can create in whatever situation you're in. If you're ill or in a bad situation, that doesn't matter…
Creativity on it's own is not enough of course. Nilüfer Yanya believes that to make that creation tangible, an education is necessary. Her first single Small Crimes which she wrote about her bicycle that got stolen from her garden had it's share from this education. Nilüfer frequently talks about her teacher Sorana Santos who currently teachers at Oxford, whom she took composition classes from at The Centre for Young Musicians. "My previous school (Pimlico) also had a really good music department. We did have amazing teachers and lots of choirs, orchestras, jazz ensembles. You go on tour with that, and already feel like a musician when you're at school. And nowadays it is a shame that a lot of the fundings for arts and music are getting cut by the government. Lots of children and young people won't be able to experience that." she explains the value she gives to music.
Besides from creativity and a good education, Nilüfer Yanya works at a highly established management company. Red Light Management, which she is a part of, hosts several important names. These also include Giorgio Moroder, Belle and Sebastian and Herbie Hancock. Nilüfer comments on the effect of being a part of a record company and working with a manager in this digital age. "It is important to have a good team around you; who are going to help and support you and have the right contacts. But with music going online, labels became quite old fashioned. I don't think you really need a label. But if you want to be touring, you definitely need help."
From the looks of it, Nilüfer Yanya will need a lot of help this year. In addition to many festivals she is confirmed to take the stage on like Live at Leeds, Latitude and The Great Escape, Yanya will continue giving concerts in different capitals around Europe. While we talk about her upcoming concert in İstanbul, where she hasn't visited in a long time, she asks, "It's snowing right?" I continue listening to her after looking at the hefty snowflakes outside. "Yes, it's snowing." She speaks of a part of her family who are still living in İstanbul. She does all of this with a tone of voice that is full of comfort and happiness. Nilüfer Yanya's positive energy reaches you even from a long distance. Listen to her music with headphones on as well. It will surely protect you from feeling cold during these chilly days.
Photography: HOLLIE FERNANDO