Kerem Durukan describes drawing as a way of meditation and a shelter. He says, "This was not a love story that would last forever and fortunately it wasn't. This door, through which I walked with more self-confidence later in life, was a way of expressing my drive to understand, question, reflect on and describe life." He feels the freedom and responsibility of self-expression. His study began with drawing and has led to design, sculpture, photography, installation and performance. He describes this continuing development by saying, "It'll probably continue to transform as long as I'm alive." Kerem is interested in the artists' backgrounds rather than their works, and tries to personally get to know people he finds interesting.
"This is of course more possible for local artists." Felix Gonzalez Torres, Modigliani, Kandinsky, Matisse, Tracey Emin, Caravaggio, Yıldız Tilbe, Miro, Walter Van Beirendonck, Basquiat, Baldessari, Barbara Kruger, Bülent Erkmen, Esen Karol, Cindy Sherman, Hale Tenger, Lawrence Weiner, Joseph Beuys, Gülsün Karamustafa, John Waters, Bruce La Bruce, Allison Zuckerman, and Pierre et Gilles… He tries to follow these and many others he forgot to tell us, and adds, "Though artworks formally create almost similar feeling of aesthetics in different places and times, when you examine how they created that artwork considering their cultural, educational and emotional background, you offer an opportunity to the artwork, to the artist and to yourself."
Seeing his works as a reflection of himself, Kerem describes his works to someone who's never seen them with a witty reply by saying, "They're very simple, anyone can do it." He's preparing for a group show he's been planning for a long time, and counts down to Mardin Biennial.
How would you describe being original?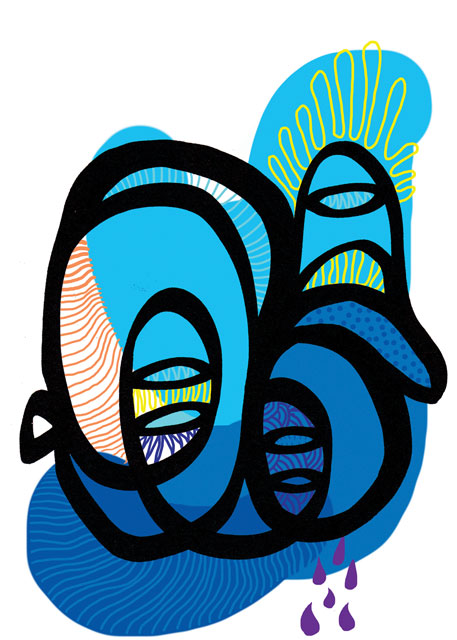 What does Istanbul's chaotic atmosphere mean to you?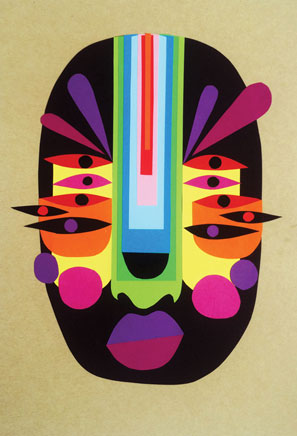 How do you interpret Instagram's influence on pop culture?