Think of a structure that instinctively explores your essence of emotions. Imagine a simple yet profound melody which creates a comfort zone for you to close your eyes, embrace each beat. We all know, it needs to be happening naturally. It needs to be produced sincerely. French musical duo, cousins Jonathan and Guillaume started to create emotional poetries a few years ago with the name "The Blaze". Their successful way of storytelling pointed out the unseen, pushed the limits and make their audience question. From their first music-video Virile which arouses interests to the unforgettable Territory, they spot the fragile borders of stereotyped identities. While talking to Jonathan from The Blaze, we learn more about the inner dynamics of their productions.
The Blaze started to share your emotional poetries not too long ago, in 2016 with Virile. Before going into the details of your enfolder productions, we would like to ask how did everything start. How did you guys decide to come together to explore the essence of emotions?
At that time I was studying cinema in Brussels and I needed to do a music video for a university project. I needed a track so asked my cousin, we worked on a track, we enjoyed working together so we just continued doing it. Since the beginning, we give emotions an important 'place' so it was natural for us to explore them. It came naturally.
Starting from the Virile and it's vivid music-video, you never stop pointing out the disregarded with the unique style of storytelling. What kind of ideas charted out this attitude?
We like to put forward people that we aren't used to seeing on the big screen. Also because these people are often very charismatic.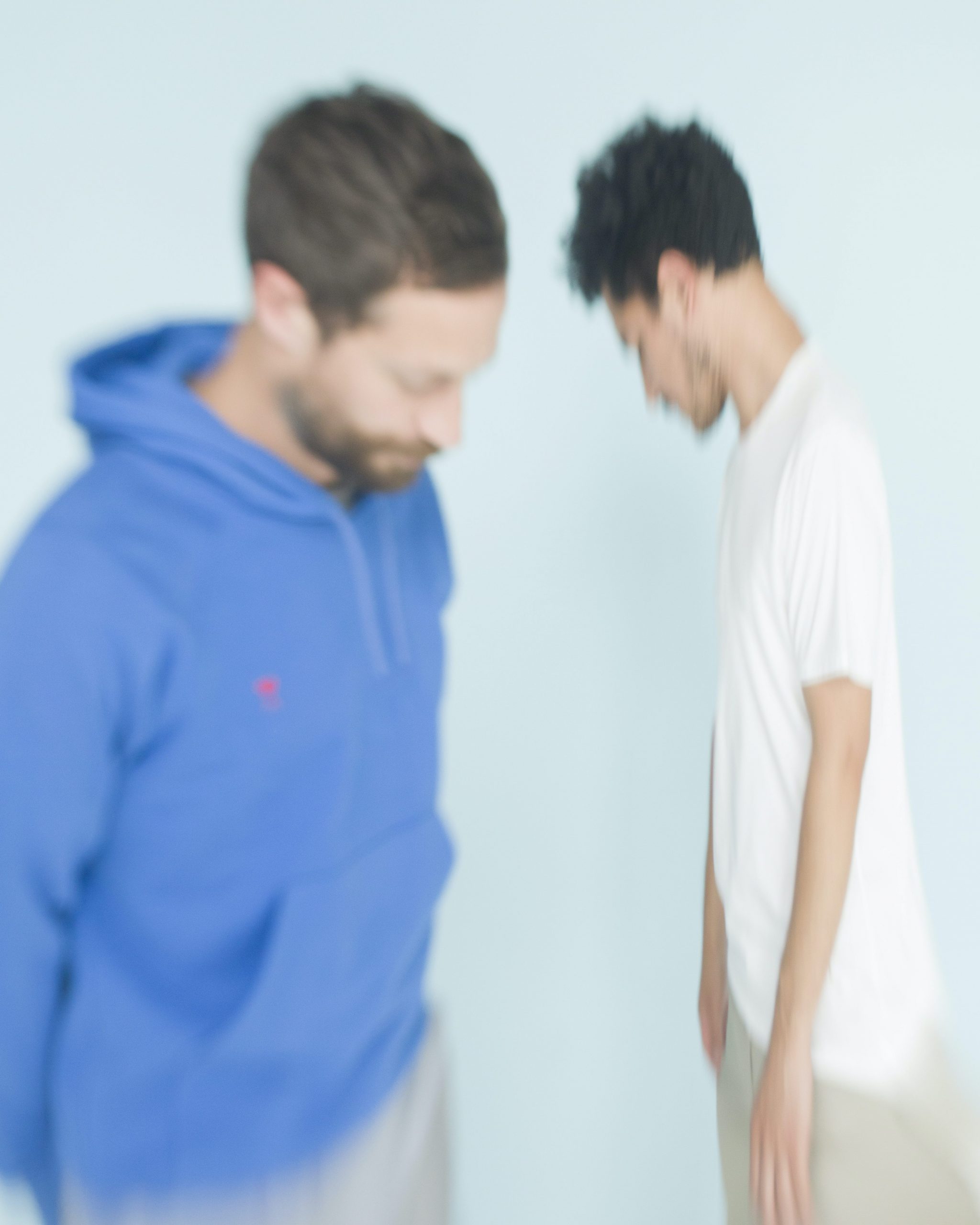 Do you have any kind of role distribution during the production?
There is no real distribution of work during production. Our process of work can change, its more an exchange of ideas, conversations, testing new things, sharing moments. We allow ourselves a lot of flexibility.
What is a studio day like for The Blaze?
We just put ourselves in our bubble, we let things happen and come naturally. We talk, try new stuff, but the watchword is that things must come naturally.
If you need to choose a time period in a day to live forever, which hours would it be? Why?
We cannot be precise with the hour but it would be during the "Golden hour" because the light is beautiful and we love to film at this time of the day.
Territory… We loose counting how many times we experienced your track and had goosebumps… The feeling of being at home, an emotional masculine figure, alienation combined with your artfully layered melodies… We were wondering if your perspective for the song changed after shooting the music video?
After shooting the video we reworked the song. Since we work both at the same time, we also add final touches.
How do you select the casts for your videos?
We organize castings with a casting director and we always look at how their relationship to their body. It is important for us because we often ask our actors to give everything they have, to push their limits.
What was Guillaume / Jonathan's favorite review that he's heard about Blaze?
We try not to focus on this, all reviews are good. They can be positive or negative, there is always something to learn.
We know that you love to travel, what are the musts of a trip?
Definitely a camera and especially to be open, and go towards the other.